ISO 9000 Mould & Tool Maintenance Software
---

ISO 9000 Mould & Tool Maintenance Software
USD 89.00

Payment Instruction
Download Now
Products are delivered through immediate download - so you can start your project today!
ISO 9000 Mould & Tool Maintenance Software is another software developed as part of ISO 9000 quality management software. The ISO 9000 Mould/Tool Maintenance Software is designed to help you in control of planning and running of your Mould or Tool planned maintenance schedule and repair activities.

Maintenance control software, like all properly applied tools, will result in greater productivity by increasing uptime and reducing unplanned downtime, but only if the system you use serves you and not itself. This is where ISO 9000 Mould & Tool Maintenance System leaves other systems behind. It is simple to use and yet provides you with the information you need to efficiently control your resources by prioritising and allocating planned maintenance work, tracking mould and/or tool repairs and maintaining inventory levels.

The

ISO 9000 Mould & Tool Maintenance Software

features:-

Mould & Tool Master File Maintenance

– System will allows user to maintain the Mould & Tool particular including the Identification Number, Type of Mould or Tool, Purchase Date, Owner, Status & etc.

Mould & Tool Maintenance Record

–System will maintain the planned maintenance schedule either by usage or date.

Mould & Tool Repair Record

– System maintains the breakdown history & repair works carried for every breakdown.

Tracking of the Mould & Tool

– System will be able to track the Mould & Tool immediately details into the user in the organization or even when the Mould or Tool is sent out for service & maintenance at supplier's premises.
Schedule the Mould & Tool Planned Maintenance based on Dates or Cycles Run.
Track internal or external repairs.

User Management

– This module allows the administrator to create User ID & Password. It also helps to define the user access right to the ISO 9000 Mould & Tool Maintenance Software by modules & activities.

Management Reports

– System will generate Management Reports for Mould & Tool Management purposes.
ISO 9000 Mould & Tool Maintenance Software comes with:
Unlimited E-mail Support
Help from Real People – Response Time (Within 48 hours)
Fast Download, One-Click Installation
Easy To Use & User Friendly System
User Manual
Order Now & Get 5 Free E-Books!!!
Bonus 1 :
ISO 9000 Quality System Handbook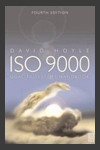 Bonus 2 :
A Guide to Public Speaking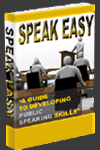 Bonus 3 :
Lean Manufacturing Uncovered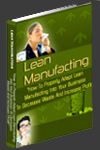 Bonus 4 :
Personal Development Tips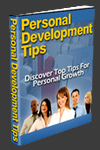 Bonus 5 :
Selling Your Time Share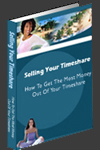 Please feel free to contact us through following details.

Email : colim@e-soft.com.my